Exhilarating. Inspirational. Welcoming.
Meet the US tech entrepreneurs, executives and investors who are living and doing business in the UK and helping to shape our vibrant tech sector. Find out what drew them here and why they've stayed.
"A lot of new tech is being created here. There are many hidden gems. The UK is a rich soil: put something in it and it will grow."

Todd O'Brien, Dell

"London is a city unlike any other. You have got the financial service industry of new York, the political base of DC, the tech of Silicon Valley and the entertainment world of LA. That's four pretty powerful cities - and they are all in London."

Reshma Sohoni, Seedcamp
Report: The Transatlantic Tech Boom
Stories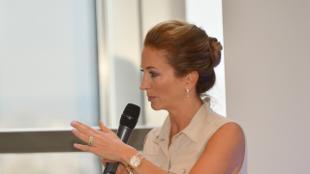 Melissa Di Donato, Salesforce
New Yorker Melissa chose to locate in London in 2006, and her career has taken her from the Bronx to Buckingham Palace. "I live in the centre of a city that trades more currency than New York and Tokyo combined. Yet it feels peaceful and homey. I could live anywhere in the world and I choose to live in London. It has the best lifestyle for an entrepreneur, a tech executive or a technologist. It's a 1 + 1 = 3 place."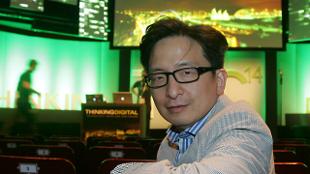 Herb Kim, Founder & CEO, Thinking Digital and Acting Head, Tech North
Originally from New York, Herb has worked in Oxford and London but it is in the tech scene in the north of England where he has made a big impact. His own "Thinking Digital" and TEDx series of conferences play to packed venues across the big northern cities of Newcastle, Manchester, Sheffield and Liverpool. "It's testament to the health and growth of the digital economy throughout the UK," he says.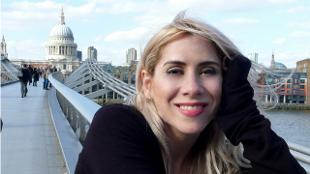 Heather Russell, Co-Founder & CEO, Rinkya
Now in her fifth year in London, Heather loves the network of like-minded people that she has built up. Her business has continued to grow and improve. "That wouldn't have happened unless I moved to the UK." Heather has also co-founded Biscuit.io, which produces AI-powered construction grade electrical outlets for property developers.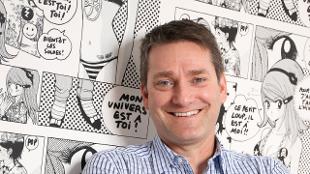 Mike Xenakis, Managing Director, OpenTable International
A childhood spent traveling around the US and an early career in the USAF prepared Mike well for overseas assignments. He joined OpenTable in 2000 and asked to move to London to run its European business in 2011, in time for the Olympic Games. "The energy in London around that was amazing and it feels like it's just never let up." he says. "My kids have been at the American school the entire time and they've thrived. The city is amazing and the access to the rest of Europe is just incredible."
Contact
Find out more about setting up and growing in the UK.
If your business is ready to take its next big growth step, the UK will be your springboard.
For practical information on how to set up your business in the UK, contact us to see how we can help.
For opportunities in London please contact:
London & Partners
For opportunities in the rest of the UK please contact:
UK Trade & Investment (UKTI)
Contact Us